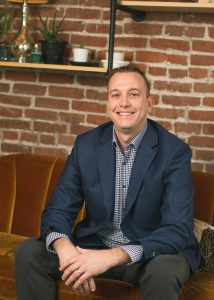 Brent Voepel
President / CEO
Professional Highlights
Licensed Broker Kansas/Missouri

Kansas Association of REALTORS®

National Association of REALTORS®

Missouri Association of REALTORS®

Kansas City Regional Association of REALTORS®

Member of Heartland Multiple Listing Service

17+ Years of Property Management and Real Estate Experience

$18,440,000 in Team Sales at Canopy Road in 2017

Member of the Greater Kansas City Chamber of Commerce

Member of the Waldo Association

Currently Manages over 1,000 homes at Voepel Property Management

3.8 Million Rent Collected in 2017

10 Year Veteran of the Advertising/Marketing Industry

Oversees a 30 Person Team between Canopy Road and VPM

Member of NARPM – National Association of Property Manager
About
I have always had a passion for real estate and have wanted to be an investor and business owner for as long as I can remember. I have also always been very interested in marketing products and services and using technology to help businesses. Being the Broker and Owner at Canopy Road Real Estate and Voepel Property Management allows me to do what I love every day. I get the most out of my entrepreneurial spirit by leveraging my vast marketing background, my real estate passion and experience, and my drive to be great in everything I do.
I graduated with a BA in Business Administration (with an emphasis in Marketing) from the University of Central Missouri, but my education didn't stop there. I picked up valuable experience being a marketing professional for years and I have been an investor since 2005. Ever since then and from the first day at Canopy and VPM, I have tried to surround myself with forward-thinking individuals that are very focused on growth. Personal growth and willingness to be taught and try new things are important to me. We are not content with our operation. We want to continuously improve and evolve.
My official title is President & Broker/Owner. What this means to me is that I need to protect our clients in all situations and am responsible for everything we do on a day-to-day. I take this job very seriously, want to make sure our staff and agents are trained in all situations, and want to do what is best for our clients. So much of our success is derived from our client's success and performance. It has been aligned this way on purpose.
I have been practicing real estate in Kansas City for over 17 years now. We have built an amazing property management solution for investors and continue to work on it. We have a fully functioning maintenance department and we have a team of real estate agents that can help with acquisitions or sales. We have a complete real estate team.
I have a fun, energetic, and active family. I am married to Megan Voepel, who is an artist and has an exciting career in video production. I am the father of two children. Lincoln, 8, is crazy about baseball and video games and Gwyneth, 6, is into soccer and art. We enjoy traveling, trips to the lake, the outdoors, music, and sports. We are members of the St. Peters Parish and enjoy our family here in Kansas City. We love our community and our city!